Today's post features a very special shower invite that I worked on recently. The baby shower was given in honor of my cousin Jackie, who is expecting her baby girl any day now. Her two sisters and myself hosted the bright and cheerful event at my parents' house. Jackie and I grew up together and were pretty much inseparable as kids. We are only six months apart in age, and now her baby girl will be six months younger than my Caroline- how cool is that? I only wish we lived closer so they could spend endless hours playing together and getting into trouble like we did!
On to the invitations…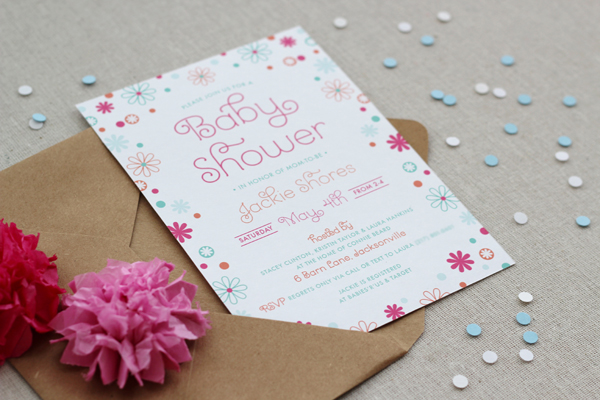 The shower invitations were digitally printed on smooth, 110# white uncoated cover.
The design for the invitations was inspired by the fabrics Jackie had chosen for the nursery, featuring lots of bright cheerful colors and some fun floral patterns. I played up the pinks and blues in particular, along with a touch of coral.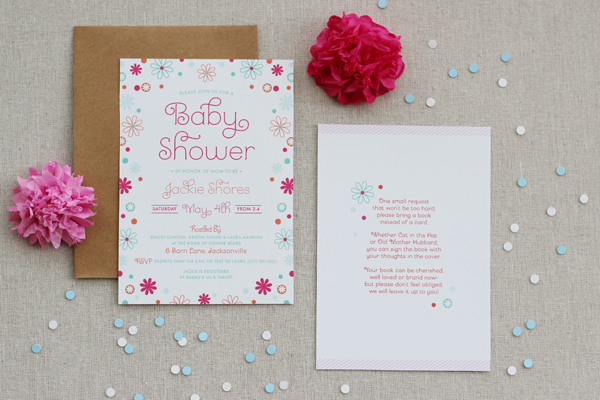 The body of the invitation features a sweet and curly font, with a festive frame of flowers and confetti.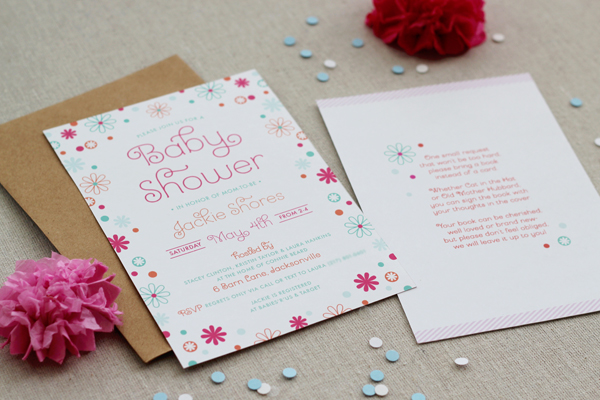 On the back of was a little poem we found on pinterest asking guests to bring a book instead of a card. They received so many great books, and gifts, for that matter- everything is perfectly set to welcome the little Miss into the world!