I'm not proud to admit that it took me a while to remember how to log in to this poor neglected blog. But I'm back, so let's catch up quickly…
We welcomed our sweet Caroline in January…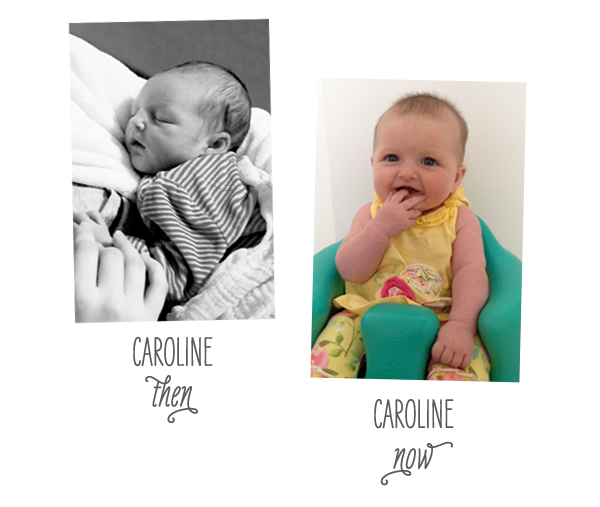 …and we moved from central Missouri to the Baltimore area in March.
Fast forward a few months and we're falling into a nice little routine, which provides me a few hours of work time during naps and a few extra hours most evenings after little bug is down for the night. Thank goodness for coffee in the morning and a glass of wine to end the day.
I've got quite a stack of design work to show and lots of exciting projects on the horizon, so check back soon!
xo, Laura