My most recent wedding invitations for Minted were a lot of fun to work on. I really enjoyed focusing on the details in the coordinating pieces- to me, these thoughtful elements and unique touches are what make invitations memorable. Here is the first of my three new wedding suites, Country Classic: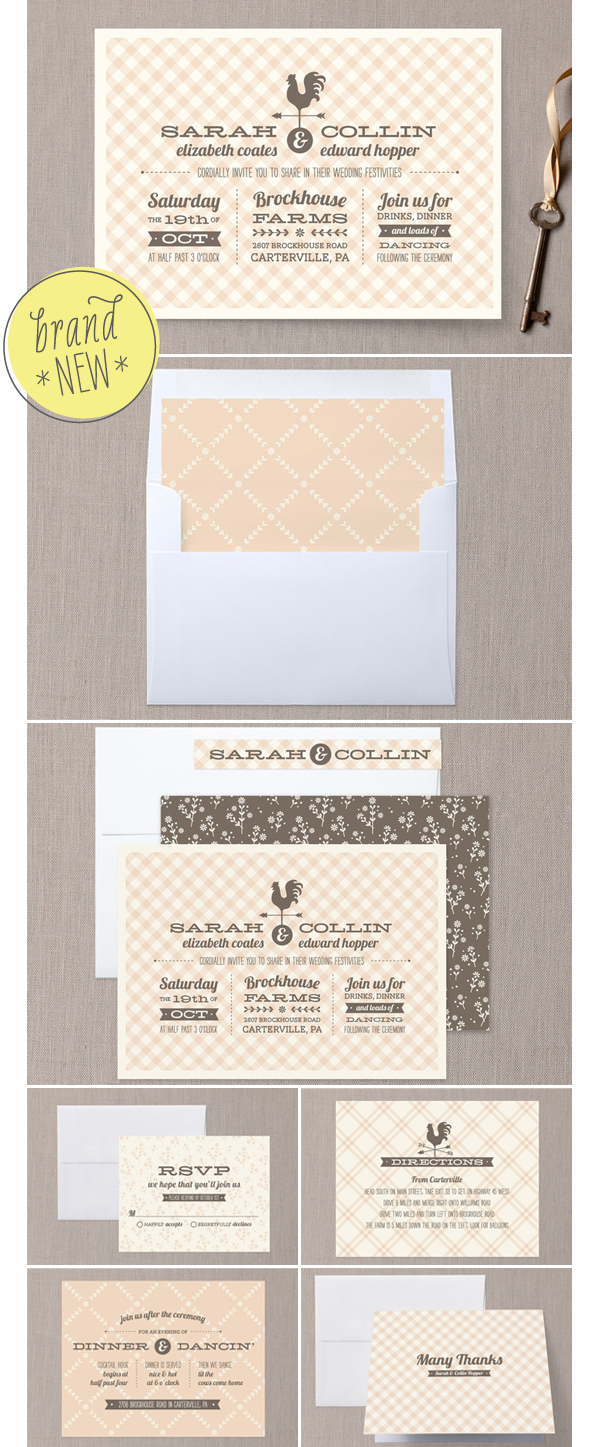 My favorite parts of this suite are all of the slightly mismatched patterns. In designing the various pieces I wanted the overall look to be sweet and dainty, like the contents of a linen drawer in an old farmhouse.
Country Classic and the rest of my invitation suites can be found in my Minted shop. Check back later this week and early next week for posts on my other two new invitation designs!